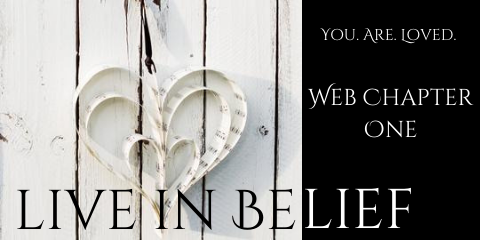 Rather than posting random blog topics, I will be adding the free web chapters that follow the You. Are. Loved. Live the Love Song book here. If you would like to read these chapters as they are posted, each month on the first Friday you can visit the youarelovedbook.com site and select Ongoing Discipleship. Otherwise, chapters will be added here a month after the initial post on the YAL site.
The following is the chapter from June of 2019.
Live in Belief
Thank you for choosing to continue to Live the Love Song. I'm excited about this topic and have read through the material a few times myself. Even though I wrote the Takeaway, I found myself challenged as I worked through it on a personal level. I hope this will be something that meets you right where you are.
Once you click the download button below, in the top right of your screen, you will see an option to print or one will say download (if you hover over the icon). .
Click here to download:
Ongoing, I plan to offer an additional chapter on the first Friday of every month for as long as inspiration comes. I love these stand-alone chapters and how they allow us to cover so many relevant topics to our daily lives.
I would love input on our topics and Takeaways. Leave comments here and/or at the YAL Facebook Community. If you haven't joined us there yet and would like to, click the link below to join: