A Thousand Blessings
Travel with Princess Isabel as she journeys to an unknown land to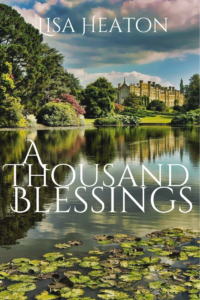 marry Colin, a widowed king. Elias, the king's most trusted commander, accompanies Isabel to her new home. When faced with peril along the way, the greater danger is the fondness that develops between the two. Isabel must choose between her heart and duty, while Elias decides if he will fight for the woman he loves or honor his king and kingdom.
A Thousand Blessings Kindle Edition – Click Here to Purchase
On 4/19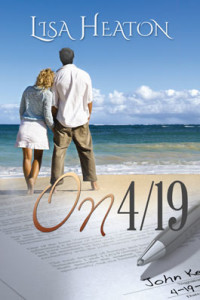 Out of desperation to pay tuition for her final year of school, Chelsea enters into an arrangement with a much older man. The one-year contract commits her to accompany him to social events and occasional travel – nothing more, and in return he pays for her school and living expenses. Read more…
On 4/19 Kindle Edition – Click Here to Purchase
Beyond 4/20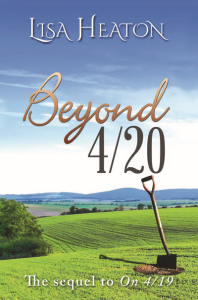 Beyond 4/20 after a fairy-tale wedding and honeymoon, John's and Chelsea's lives settle into a new rhythm, one which includes stronger ties with Lucy. Chelsea has everything she's ever dreamed of, while John finds a slower-paced family life to be that sense of enough he has pursued for most of his life. As Lucy becomes more deeply ingrained in their lives, however, so does Tuck, a constant reminder to John that Tuck was once Chelsea's supposed to be. Read more…

Beyond 4/20 Kindle Edition – Click Here to Purchase
Deceiver
Casey is a deceiver and has been most of her life. It's how she operates naturally as a means of concealing who she is deep within and masking the brokenness that lurks beneath her confident exterior. Easily, she manipulates and controls others to achieve her end-game until that church thing happens and until meeting Nikolai, two things that now cause every lie to rest heavily on her lips as she plays the man she comes to love. Read more…
Deceiver Kindle Edition – Click Here to Purchase
Unmending the Veil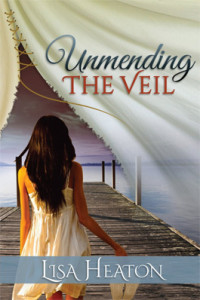 Unmending the Veil implies that somehow, the torn Temple veil has been mended. Stitch by stitch, Robin has closed her heart off to God. Years have passed since a nearly fatal attack by her husband, and still, she is paralyzed by fear and grief. Working at an inn in New Hampshire, she meets Chris, a man with little time and even less to offer. It is through this friendship that God chooses to step into Robin's life and put an end to the distance she has created between them. Read more...
Unmending the Veil Kindle Edition – Click Here to Purchase