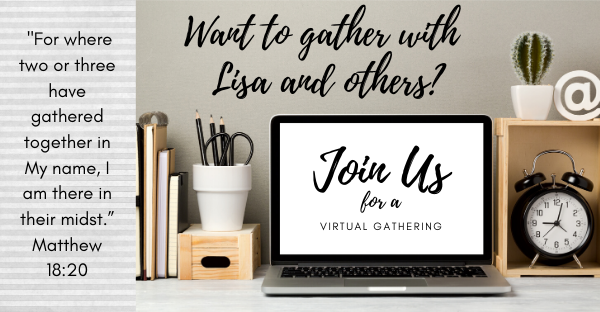 I'm excited about the upcoming Gathering Event. Below, you will find information on how to be a part of this video gathering with Lisa and ladies from around the U. S.
Date and Time are yet to be determined. Here's what we know so far:
We will have a devotion time led by Lisa. After that, you will be sent to breakout sessions where you will be able to unpack the topic as you video chat with others.
When we all return to the main session, a representative from each group will be asked to share some of your thoughts and questions. This will be Q&A time with Lisa.
Watch for more information as updates become available.
If you are interested in receiving a registration invitation for this event, email:
info@faithforwardpress.com.