I seem to have reached a new milestone – 600 likes on my Lisa Heaton Books page. I'm sure there are people with hundreds of thousands of likes, but considering I was excited when I hit 50, 600 feels like an accomplishment. I have to admit, this is a team effort. Thanks, Emily for your hard work on my behalf and thanks for your creative ideas in reaching more people.
To help in this effort, we are asking you to invite your friends list to "Like" my page. On the right hand side of my Facebook page, you will see a tab that says, – Invite friends to like this page – (See photo below of what to look for.) Once you click that tab, your friends list will appear. You may not want to invite everyone, but invite those friends who you think would like to connect with me.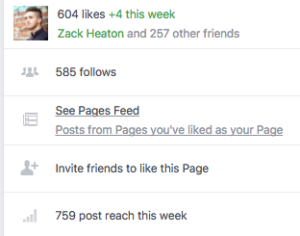 What will I win, you ask? This beautiful, handcrafted, one of a kind necklace. There are two other items in this prize package. The video is on my Facebook page. https://www.facebook.com/lisaheatonbooks/
Early on I drug my feat on social media, but then I discovered the wonderful connections that can be made with readers. Through various forms of social media, I have been contacted by people from all over the world. That's exciting. To know I am reaching people across the world in places like West Africa and the UK and Australia amazes me. God unites His faraway kids as only He can.
This little book writing thing has been a journey of one small achievement after another. Things I never dreamed I would do a few years ago, I'm doing. While this is a business, I find it's also a ministry. I love what I'm doing. I love tapping into the heart of a reader in an unexpected way. I love that women contact me and say that God is using things I've written to help them draw nearer to Him. That's not of me. And the more I see Him do amazing things, the more I know I have very little hand in it. (Just ten fingers to type.)
Thanks for your support and encouragement along the way. So many of you have kept me going when I felt like giving up. Many times, when I was at my most discouraged, some of you have messaged me with exactly the words I needed to hear. I'm grateful for connections. God created us to connect with one another. I can't wait to see what He might do next.