Lisa's next title and first nonfiction book.
Projected release:
Spring of 2019
Watch for future updates here.
When you hear the love song of the Savior,
you can't help but dance along.  
---
All titles are currently available for Kindle at your favorite online retailer. Print revisions are underway. Check back for print release dates.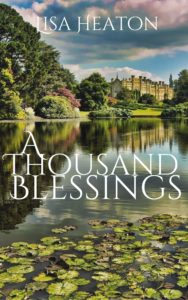 Travel with Isabel as she journeys to an unknown land to marry Colin, a widowed king. Elias, the king's trusted commander, accompanies Isabel to her new home. While faced with peril along the way, the greater danger is the fondness that develops between the two. Isabel must choose between her heart and duty, while Elias decides if he will fight for the woman he loves or honor his king and kingdom.
This fantasy kingdom setting differs from Lisa's usual contemporary novels. No matter the time period, Lisa creatively explores the complexities of relationships when we try to live with Jesus on the outskirts of our lives.
---
Books above are:

---
Unmending the Veil and the companion study, Into His Presence, have touched the hearts of many. The emphasis on loving God before all things hits most of us right where it hurts. Intimacy with Jesus is not only possible, it is what He wants for you.
To get started, click here.
Watch the video online and download the material.
"This study is amazing! I've done a lot of studies with big name authors, but I have to say, this may be my favorite of all. It is well-written, clear & concise. It's done in a way that simplifies things so it's more like a conversation with a girlfriend and easy to understand. I'm less than halfway through, and already this has helped me look at my relationship with Jesus in a new light. It's life-changing stuff, and I'm so grateful for this study!" – R. Reed
---
Lisa's first short story is now available. Click photo to get started.